We began manufacturing stage equipment in 1952, just one year after our company was founded. Our vast experience in stage equipment includes many things such as theaters, halls, convention centers and TV studios across Japan.
1958
Our work at Festival Hall in 1958 established us as a stage equipment manufacturer. We again provided new equipment in 2013 when it was renovated.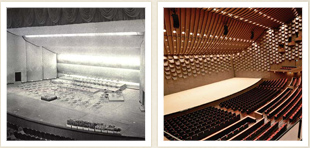 Photo by The Asahi Shimbun Company.
1966
We delivered equipment, featuring a huge revolving stage, to the National Theater, a hall for Japanese traditional performing arts such as Kabuki and Noh.
1982
We provided the revolving stage and rigging system to The Shiki Theatre for its 30th anniversary musical "CATS", and later provided these to many other musicals as well.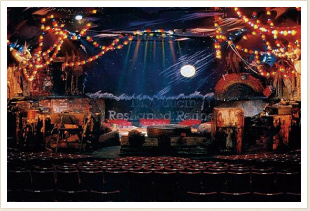 Photo by The Shiki Theatre.
Photographer: Yamanoue Masanobu
1993
We renovated the stage equipment of Takarazuka Grand Theater.
1998
We delivered sophisticated stage equipment to Biwako Hall, to make the most of its four staged hall. And as for Yonago Convention Center, we provided a huge elevator for stage "traps" that can store movable seats under the floor.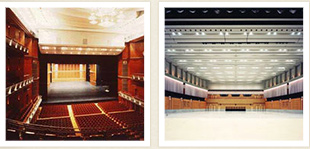 2012
We delivered state-of-the-art stage equipment to Kabukiza, including one of the largest revolving stages in Japan.