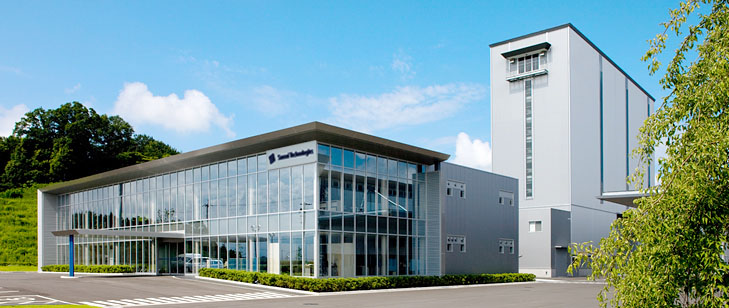 Our high technological strength comes from our in-house integrated planning, design, manufacturing, installation, maintenance and refurbishing. At our base of operations in Kobe, we have a design building which promotes communications between our employees, an R&D building, which enables research and development of new technologies and product testing at a high level, and a manufacturing plant which handles all the process from manufacturing to inspection to painting and on to shipping. Our designs are polished by feedback from our R&D, allowing us to manufacture high quality products.
Overview of Kobe Plant
Site area/ approx.

56,300m²

Building area/ Total approx.

19,560m²
Manufacturing plant, approx.

16,530m²

Office building, approx.

2,250m²

R&D building, approx.

700m²

Other buildings, approx.

80m²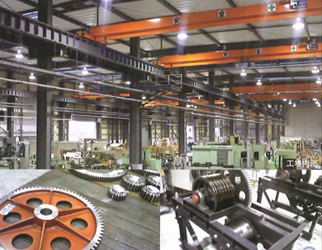 Specialized Stage Equipment R&D building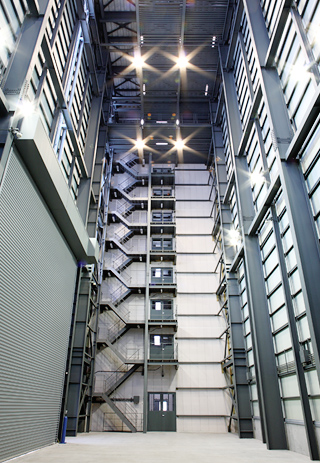 Our "Stage Equipment R&D building" has an advanced development environment with actual theater specifications.
It is equipped with a system of high speed stage rigging winches. This makes it easy to suspend and install rigging equipment. The facility is also equipped for R&D of a conventional counterweight rigging system. This actual theater setting provides our stage equipment developers with a very inspirational environment that is conducive to creativity and imagination allowing them to pursue technologies that create excitement and move audiences.
Versatile Elevator R&D building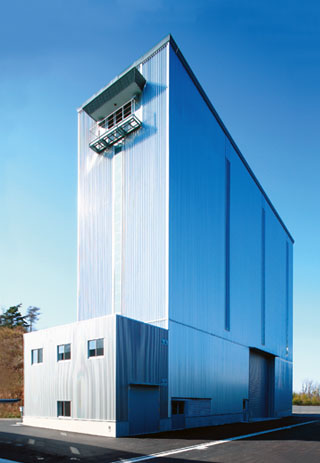 With our versatile "Elevator R&D building", we have the flexibility to handle rapidly changing R&D challenges, from small models to large and special ones such as heliport elevators.
We are focusing on aggressive development of new technologies with things such as a simulation room for control program development, a laboratory that can conduct durability tests for door mechanisms, etc. The building is also positioned as a human resource development facility that aims to adopt and evolve technology, where staff members of planning, design, manufacturing, installation, maintenance and renovation gather together.